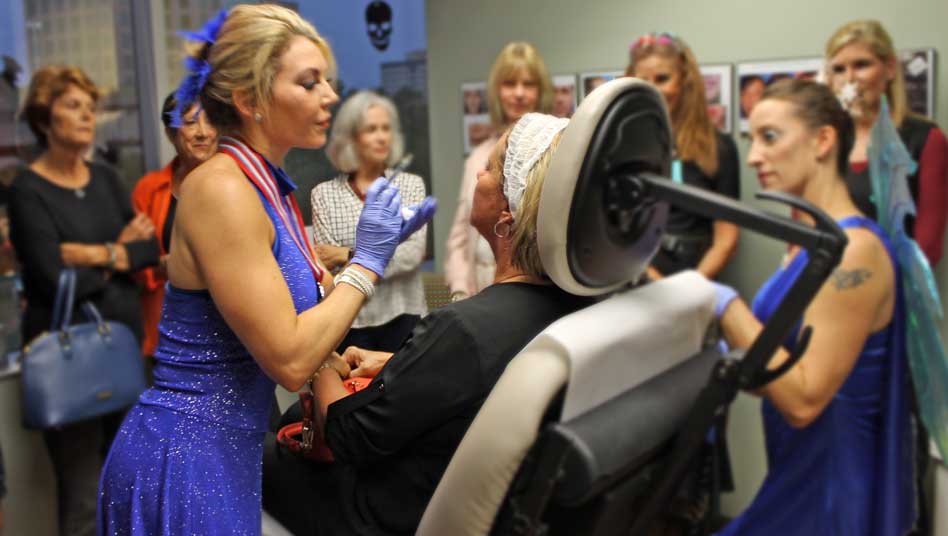 Training in Aesthetic Injectable And Thread Treatments
ExpertEsthetics is a division of Skinspirations that provides hands-on, one-on-one medical aesthetic training in cosmetic injectable and thread treatments. This specialized approach is an ideal choice for both the practitioner who is new to aesthetic medical treatments and wants more hands-on patient experience than weekend courses provide, and experienced providers who want to hone their skills by learning the most advanced techniques.
Our Expert Instructors at Skinspirations
Cynthia Elliott, M.D., the owner of ExpertEsthetics, has been teaching aesthetic injectable and cosmetic laser techniques since 2007. As a national speaker and trainer for Allergan (makers of Botox and Juvederm), an expert trainer for Suneva Medical (the makers of Bellafill) and an international instructor for Cutera cosmetic lasers, Dr. Elliott has extensive experience coaching practitioners in basic and advanced aesthetic techniques.
She was also a faculty instructor along with Dr. Chase for the Setting Up Aesthetic Success: Hands-On Injector Training programs sponsored by the University of California, Irvine, and Stratamed, that provided hands-on injection training to dermatology and plastic surgery residents.
Corinn Singletary, PA-C, is another instructor at ExpertEsthetics who has been an expert injection trainer for years and is also a certified NovaThreads thread treatment instructor.
Dr. Stacy Chase, who among many other titles is the Chair for Family Medicine at St. Petersburg General Hospital, also provides cosmetic injection trainings for new doctors.
You can see some of ExpertEsthetics' instructional videos on dermal filler techniques on our YouTube channel.
ExpertEsthetics Cosmetic Medical Training
Usually hands-on training in specific cosmetic medical techniques can be done in less than one day, in either our office or your own office if you are in the Tampa Bay area. Students provide up to three of their own models so that they can get maximal hands-on experience.
Call us at (727) 571-1923 or email us at expertesthetics@gmail.com for more information on how you can arrange personalized cosmetic medical training to help you become an expert at the technique you'd like to master.