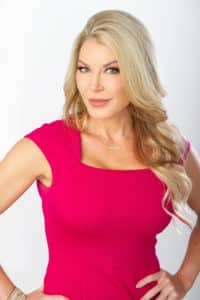 Ginny Marston
"I have had Botox and fillers in the past but was never fully satisfied with the results until now. Corrin is absolutely amazing! Her eye for detail and ability to make my marionette lines vanish has me ecstatic. I am so glad I took a co workers recommendation to go see her. Corrin and Skinspirations are definitely where I will continue to go!"
Corinn Singletary, PA-C, has been an aesthetics injector and trainer at Skinspirations for over 8 years. With over 18 years of experience in aesthetic medicine, her passion for injectable treatments has made this her exclusive focus for the last 10 years. She is a national trainer and speaker for several aesthetic medical companies including Allergan, Galderma, and the American Institute of Aesthetic Medicine.
Originally from Virginia, Corinn earned her undergraduate degree from the University of North Carolina and her Master's Degree from Barry University.
A self-proclaimed perfectionist, Corinn is known for her meticulous nature. Her aesthetics artistry comes from both experience and an innate sense of observation and symmetry. She is praised for her gentle touch, which is an extension of her empathy and compassion. She takes her time during treatments to ensure both she and the patient are satisfied with her work.
Corinn currently provides treatments at Skinspirations on Tuesdays and some Fridays. To make an appointment with her or any of our providers, call us at 727.571.1923 or text us at 727.263.4798. You'll be glad you did.