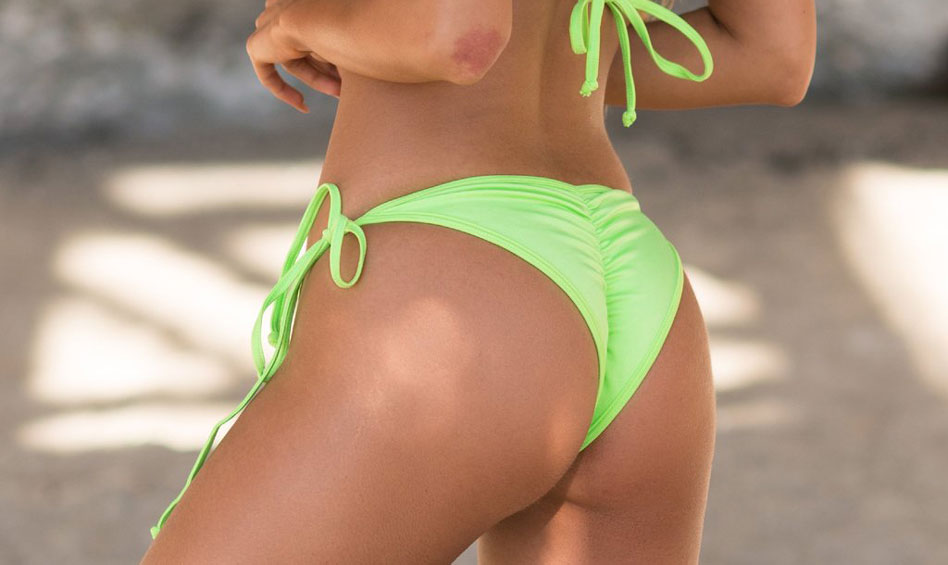 The Cellulite Dimple Deleter
Qwo® is the first and only FDA-approved injectable medication to improve the dimples of cellulite
Qwo®is made from the enzyme collagenase, which when injected dissolves the collagenous fibrous bands that cause cellulite dimpling. Collagenase has been safely used for other medical conditions for years. Once the bands pulling the skin inwards are released by the enzyme, the fat can redistribute into a more even layer. A series of three treatments, done three weeks apart, will produce good results on dimples that are due to cellulite.
Skinspirations' current special pricing for Qwo treatments
Get a Qwo® treatment to twenty-four dimples for only $600 (regular price $800) or twelve dimples for $500 (regularly priced at $600). A series of three treatment sessions is recommended.
Are you a good candidate for Qwo® injectable cellulite treatments?
It's important to know if the cellulite dimples you want to treat are due to cellulite, skin laxity, or both, so you'll need an evaluation before you schedule your treatment. Qwo® should not be used on people who have had a stroke, have an artificial heart valve, are on anticoagulants (blood thinners), have a history of blood clots, kidney disease, are pregnant, breastfeeding, or who have a known allergy to collagenase.
What to expect with a  Qwo® injectable cellulite treatment?
A series of three treatments, each done three weeks apart, is recommended. When you arrive for your treatment, we'll take photos and review and mark the skin over the dimples you want to treat. Each dimple will be injected, using a tiny needle that's almost painless, with the Qwo® solution, and then compression will be applied over the injected areas for about 10 minutes. If you have Spanx or other shapewear, please bring it with you because the extra compression it provides after your treatment may help limit the amount of bruising.
Bruising
Within a day or two after the treatment, most people will develop significant dark bruising, so don't schedule a Qwo® treatment within a few weeks of any event where you'll need to expose the treated area. In general, the bruising associated with the first treatment is the worst, with less bruising usually noted after each subsequent treatment. The bruising usually resolves over about two weeks, on average, but occasionally may be associated with some discoloration that lasts up to a month or so.
The treated area may be sore for a few days after treatment but is not usually painful enough to require pain medication or to require that you limit your activities. Swelling is also possible but is usually minor for the first few days after each treatment. Other adverse events include temporary itching or nodules and rarely, prolonged hyperpigmentation.
Improvement from Qwo® treatments may become visible within ten weeks after each treatment and will continue to improve for several months. Results last several years, at least, and possibly are permanent unless new fibrous bands produce new dimples over time.
Before & After Results
If you're interested in finding out if Qwo® injectable cellulite treatments are right for you, call us to schedule a complimentary consultation at (727) 571-1923, text us at (727) 263-4798, or email us at info@skinspirations.com.