Skinspirations Wrinkle Relaxant Treatments
There are now five FDA-approved injectable medications that safely relax the muscles that cause the skin to repetitively crease and cause wrinkles. These medications are referred to as neuromodulators. Neuromodulators can smooth forehead, frown, neck, and smoker's lines, crow's feet, chin dimples, and neck creases. They can also produce a lifting effect when used to relax the muscles that pull facial areas down. Mouth corners, brows, and sagging jawlines can be lifted when only the muscles that pull upwards can contract. In expert hands, even facial asymmetries produced by partial facial paralysis can be visibly improved using muscle relaxant injections.
Microtox
When neuromodulators are placed superficially in the skin, it's called MicroTox. MicroTox is a technique in which multiple tiny doses of Botox or Dysport or Jeuveau are placed just below the surface of the skin rather than into the belly of the muscles. This technique can produce a lifting and firming effect on the skin, and decreases pore size, fine lines, redness, and oil production. It can also be done on the neck to produce a lifted, more defined profile.
Trust the experts
You can be confident that you're getting the safest, most effective neuromodulator treatments at Skinspirations, where we've performed over 22,000 neuromodulator treatments. Our clinicians teach other doctors and providers both basic and advanced aesthetic injection techniques so you can rest assured that you're being treated by the teachers and not the students.
Skinspirations has been designated a Platinum level practice by the maker of Botox® Cosmetic and Juvederm, which means we're one of the busiest Botox and Juvederm providers in the entire country.
The differences between the neuromodulators – Coke vs Pepsi
The FDA-approved neuromodulators currently available in the US include Botox® Cosmetic, Jeuveau, Dysport, Xeomin and most recently, Daxxify™. Each is made from slightly different proteins that when injected into a muscle, stop it from squeezing. Without repetitive muscle contractions, the overlying skin stops creasing and appears smoother.
Most people are familiar with Botox® Cosmetic, which is not only the most frequently performed cosmetic procedure done in the United States, it's the most popular cosmetic treatment in the world. It has also been used safely for a variety of medical conditions including migraine headaches and muscle spasticity for many years. The clinicians at Skinspirations have done over 19,000 Botox® Cosmetic treatments. Results usually become visible within 3 – 7 days and last about 3-4 months.
Pricing for Botox® Cosmetic ranges from $9 per unit up to $12 per unit, depending on the total number of units used.
Dysport™ is another neuromodulator FDA-approved in the U.S. in 2009 and is considered so safe that it's now approved for spasticity in children. The effects of Dysport become evident within 2 – 5 days and results last an average of three to four months.
The charge per unit of Dysport ranges from $3.60 to $4.80, depending on the total number of units used in a session.
Jeuveau often produces results within two to three days and has a duration of up to 5 months. The price per unit for Jeuveau ranges from $9 per unit up to $12 a unit, depending on the total number of units used during a treatment.
Daxxify™, the newest "tox" on the block, differs from the other neuromodulators primarily in its duration of effects. While the other neuromodulators produce results lasting roughly from three to five months, in Daxxify's clinical studies almost half of the participants still had results after six months. Because its so new, the price for Daxxify isn't yet known.
Rewards Programs:
Each of the neuromodulators has its own rewards program and you can sign up for all of them below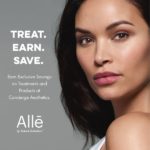 Sign up for Allē rewards
Earn points on Allē Brand products like Botox Cosmetic, Juvederm, CoolSculpting, and SkinMedica products, as well as a variety of other in-office products and treatments like microdermabrasion, laser hair removal, and more. When you're ready to use your points, just let your provider know you're an Allē Member and they'll redeem them from your Allē Wallet. Every 100 points earns you $10 in savings toward a future Allē product or treatment.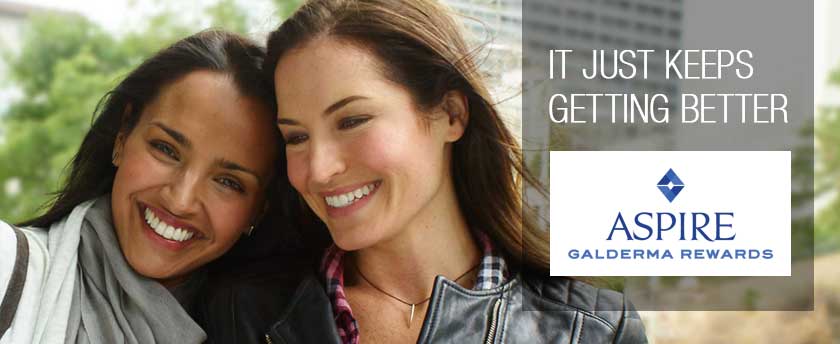 Get an immediate $40 off every Jeuveau treatment, done at least 90 days apart with the Evolus app.
Call us at (727) 571.1923 or email us at info@skinspirations.com now to schedule your complimentary consultation to learn what we recommend to help you look your very best.