Wrinkle Relaxant Treatments
Neuromodulator treatments are now the most common minimally invasive aesthetic treatments performed and there are currently five FDA-approved neuromodulator products that safely relax the muscles that cause wrinkles. These medications include Botox® Cosmetic, Dysport™. Jeuveau®, Xeomin and DAXXIFY®. Neuromodulators can smooth forehead, frown, neck, and smoker's lines, crow's feet, bunny lines on the nose, chin dimples, neck creases, and more. They can also produce a lifting effect when used to relax the muscles that pull facial areas down. Mouth corners, brows, and sagging jawlines can be lifted when only the muscles that pull upwards can contract. In expert hands, even facial asymmetries produced by partial facial paralysis can be visibly improved using muscle relaxant injections
The differences between the wrinkle relaxants (neuromodulators)
All of the wrinkle relaxants contain a form of botulinum toxin but the formulations differ in their formulation and purification processes. Each of them has different proteins or a peptide to stabilize them, producing differences in their onset and duration of results.
Botox® Cosmetic was the first aesthetic neuromodulator approved by the FDA in 1989. It has also been used safely for a variety of medical conditions including migraine headaches and muscle spasticity for many years. The clinicians at Skinspirations have performed over 19,000 Botox® Cosmetic treatments and train many of the other providers in Tampa Bay. Results from Botox usually become visible within 3 – 10 days and last an average of about three to four months. Pricing for Botox® Cosmetic ranges from $8 per unit up to $11 per unit, depending on the total number of units used.
DAXXIFY® is the newest and longest-acting wrinkle relaxer that became available in 2023. Skinspirations is one of the few select practices chosen to offer DAXXIFY before its general release later this year. The results of Daxxify® last an average of about six months for most patients and up to nine months for some. Improvement with Daxxify™ is seen within 1 – 2 days vs 3 -10 days with other relaxants. Daxxify® is the only neuromodulator manufactured in the USA and the only one free of any animal-based components. In one study, 93% of patients who had used other wrinkle relaxers in the past preferred Daxxify®.
Dysport™ is another neuromodulator FDA-approved in the U.S. in 2009 and is considered so safe that it's now approved for spasticity in children. The effects of Dysport usually become evident within 2 – 5 days and results last an average of about three to four months. Dysport is priced to be equal to the equivalent price of Botox and Jeuveau.
Jeuveau is a neuromodulator that usually produces results within 2 – 3 days and has a duration of about three to five months.
Unlike Botox and Dysport, which have rewards programs that provide rebates after you accumulate points from purchases, Jeuveau provides $40 off every treatment (done at least 90 days apart) when you have the Evolus app. Pricing for Jeuveau ranges from $8 per unit up to $11 per unit, depending on the total number of units used.
Neuromodulator Rewards Programs: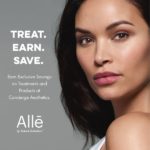 Sign up for Allē rewards for Botox Earn points on Allē Brand products like Botox Cosmetic, Juvederm, CoolSculpting, and SkinMedica products, as well as a variety of other in-office products and treatments like microdermabrasion, laser hair removal, and more. When you're ready to use your points, just let your provider know you're an Allē Member and they'll redeem them from your Allē Wallet. Every 100 points earns you $10 in savings toward a future Allē product or treatment.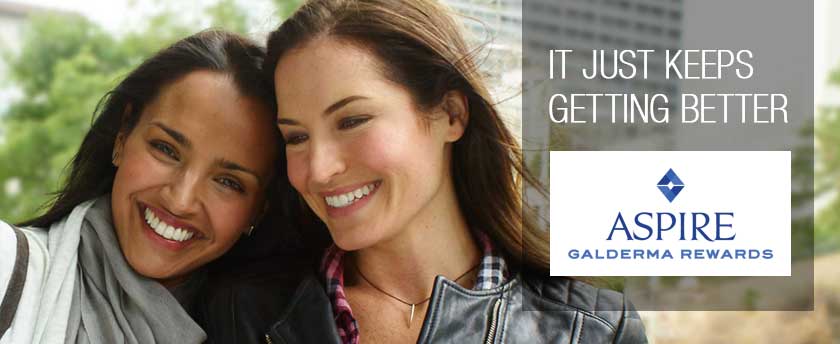 Get $40 off every Jeuveau treatment done at least 90 days apart when you have the Evolus app. Sign up at https://www.evolus.com/rewards/#signup
Call us at (727) 571.1923 or email us at info@skinspirations.com now to schedule your complimentary consultation to learn how we can help you look your very best.